ExxonMobil, one of the last major sponsors of Iditarod, has confirmed that 2021 will be the last year he will sponsor this fatal race. This huge victory for the dogs, who deserve better than to run to their death to win the mushers prize, follows a tenacious campaign by PETA and its affiliates, which we could not have won without your support.
BREAKDOWN: Following pressure from PETA and nearly 100,000 of our supporters, @exxonmobil ends its decades of sponsorship of #Iditarod.

No one should support a race that forces dogs to run 1,000 miles in subzero temperatures until they collapse. https://t.co/DmlQj68qiz pic.twitter.com/UiViV4pY0D

– MAP (@peta) January 22, 2021
ExxonMobil has sponsored the Iditarod since 1978 and has donated $ 250,000 per year to the race in recent years. To get the attention of the oil giant, PETA and its affiliates have done their utmost.
Over half a million emails have been sent to ExxonMobil, the company has been exposed on social media, and PETA US has also erected a notice board near its corporate headquarters in Irving, Texas, placing ads. bus ride near the Iditarod's departure in Anchorage, Alaska, called the company hundreds of times and staged numerous protests.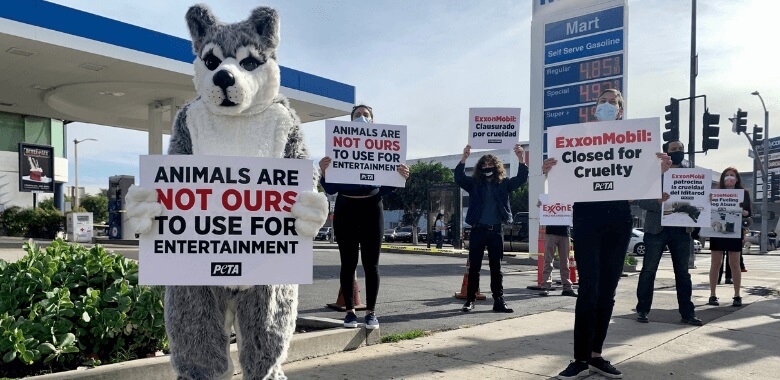 And it all paid off. ExxonMobil will soon join the growing list of companies (including Nestlé, Alaska Airlines, Coca-Cola, and Jack Daniel's) that have listened to PETA and the public and have stopped supporting a vicious industry in which dogs are chained like old bicycles …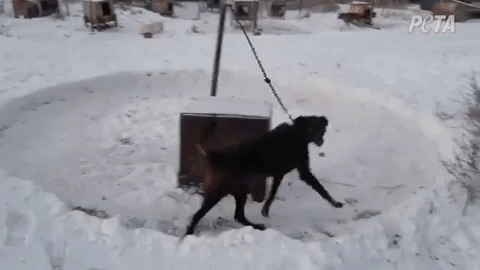 In a kennel run by former Iditarod champion John Baker and Katherine Keith, two of whose dogs have died in previous Iditarod races, a PETA US witness observed dozens of distraught dogs, constantly chained to dilapidated wooden crates, often with little or no straw, in subzero temperatures.
… And forced to run so long and so fast that their bodies break, their paws bleed, or they die after inhaling their own vomit.
Over 150 dogs have died during the Iditarod since its inception, and this does not include those who have died during the low season …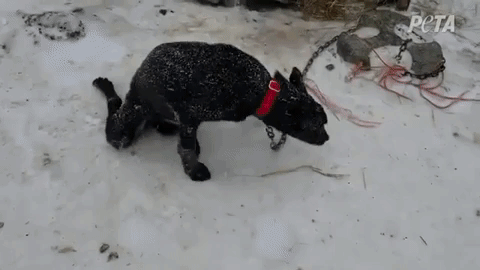 Birch suffered terrible neglect in this "kennel" owned by former Iditarod champion John Baker. Although she suffered a crippling and extremely painful spinal cord injury as a puppy, she was deprived of veterinary care and chained in the freezing cold 24 hours a day, 7 days a week. Then, when officers visited Team Baker's kennel in 2019, Baker claimed Birch had recovered and said (suspiciously) that he sent her to another musher in Canada.
… Or who were killed because they weren't quick or fit enough to be successful. The dogs used in the race are forced to pull heavy sleds for around 1,600 km in a grueling environment, blinding blizzards and sub-zero temperatures. In the 2020 race alone, more than 220 dogs were withdrawn from competition due to exhaustion, illness, injury or other difficulties. However, despite the death toll and public protest – and even though a veterinarian warned Iditarod CEO Rob Urbach that if the race takes place during the COVID-19 pandemic "the outcome could be disastrous" – Mr Urbach and his colleagues still plan to hold this death race in less than two months.
Together, we persuaded ExxonMobil to stop funding cruelty. With your help, we can make even more of a difference for vulnerable dogs.