Good news for the bulls: The San Fermín celebrations and their infamous bull races have been canceled for 2021.
This is the second year in a row that the festival will not take place due to the COVID-19 pandemic. The mayor of Pamplona, ​​Spain must stop for good allowing terrified bulls to be stabbed to death in the bloody event.
Why ban bull racing?
The bull runs are part of a barbaric bloodbath that takes place every summer during the San Fermín festivals in Pamplona.
Many tourists who visit the city during the festival don't realize that the same bulls that glide through the cobblestone streets during bull races are then tortured to death in the bullring. During the whole week of the festival, at least 48 bulls are violently stabbed to death.
What the Spaniards think about bullfighting
More than 80% of Spaniards oppose this bloodthirsty 'sport', and in 2018 there were around 56% fewer official bullfights than in 2007. But these unhealthy protests can continue largely thanks to the money from tourists. Thrill seekers don't realize that running with the bulls means participating in a festival where animals are tortured and killed.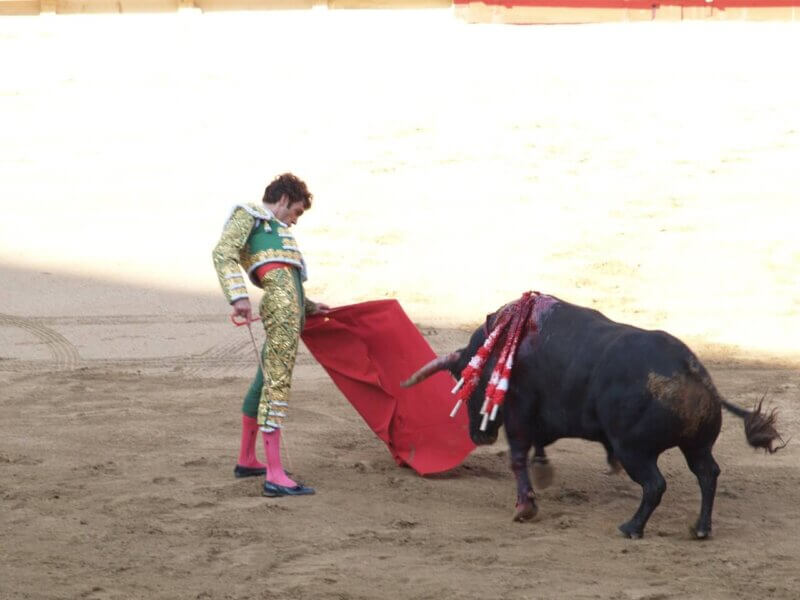 PETA and the festivals of San Fermín
Every year since 2002, PETA has partnered with Spanish animal rights groups to organize high profile protests in Pamplona, ​​in which hundreds of activists have taken a stand to draw attention to the cruelty of bullfights and bull races. .
We've been calling for an end to this cruel spectacle for 19 years, and today, under these unprecedented circumstances, the event is once again called off – but it shouldn't take a global pandemic for that to happen. It is time for authorities to recognize that ritualistic bull torture has no place in a compassionate society and to reverse all future events.
What YOU can do
Join us in calling on the Mayor of Pamplona to permanently ban bull races and ensuing bullfights: