[ad_1]

As negotiations resume between France and the United Kingdom over access to Jersey waters after Brexit, PETA calls to take into account the fish themselves, innocent victims at the center of tensions between French and English fishermen. The association is asking for "Rights for fish, not for fishermen" through a poster that it seeks to place in the port of Granville.
Pisces are sentient and intelligent beings
The poster aims to serve as a reminder that fish are sensitive individuals who suffer terribly when they are hooked, crushed in fishing nets, torn from deep sea and gutted on the decks of fishing boats or given to a long suffocation – and it does not matter whether they are captured and killed by English or French fishermen.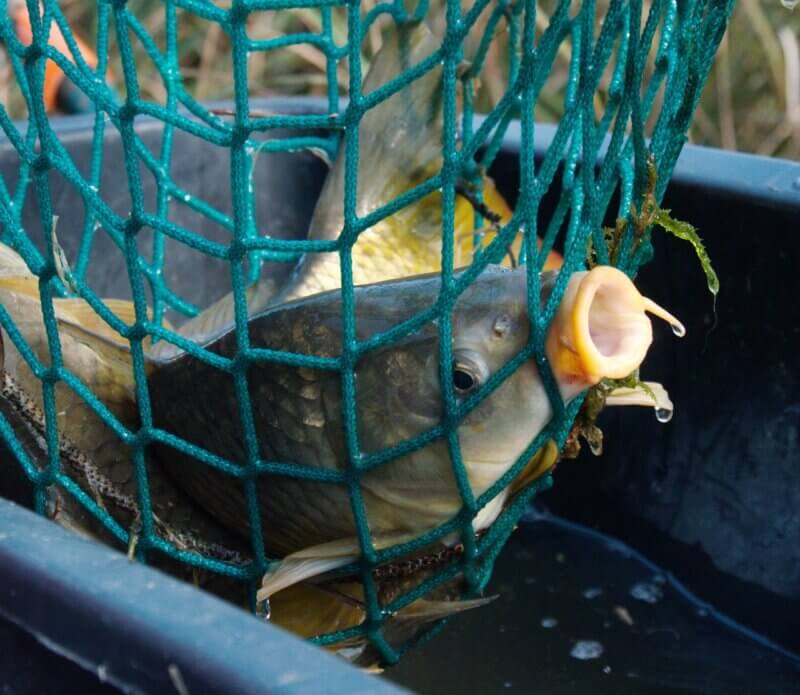 Pisces are also social beings who can be playful and affectionate, are astute, know how to use tools, and have excellent memories and a great capacity for learning. As famed oceanologist Dr Sylvia Earle puts it: "Each of these fish is an individual in its own right" and the lives of these animals have intrinsic value. However, fishing claims hundreds of billions of victims every year around the world, and its environmental consequences are catastrophic.
What you can do
Beyond a binational dispute, this situation should lead us to take into consideration the interests of the fish themselves. It is time to evolve as a result of scientific findings on the sentience of marine animals.
Take action on your own scale by stopping consuming marine animals (and land animals that suffer equally) and adopting a plant-based diet. Order our free "Budding vegan guide" to help you:


[ad_2]

Source link