Following on from Minister Barbara Pompili's big announcements last September, some encouraging progress for animals was made this week at the National Assembly! She voted for several articles aimed at strengthening the protection of wild and companion animals. To be adopted, this text must now be voted on in the same terms by the Senate.
Here are the provisions which have been retained and which, if adopted by the second parliamentary chamber, will bring a major advance for animals victims of abuse, including those which are exploited in circuses, marine parks and farms producing fur.
Big breakthroughs for wildlife on the horizon
The end of all wild animals in circuses voted
Already banned by most of our European neighbors, traveling circuses which force wild animals to perform will no longer be authorized on the whole of France within 5 years! This law also provides for the prohibition of reproduction and acquisition upon promulgation. Thanks to this excellent decision, sentient beings will no longer be forced to perform tricks or undergo a violent training, deprivation and life-long confinement
This law was expected by more than 400 municipalities who no longer wanted to host these circuses, and is the result of the fight of many animal rights associations. Nearly 60,000 compassionate people had signed our petition carried by David Hallyday against the captivity of wild animals in circuses, and thousands of messages had been sent by PETA and its supporters to the mayors of France asking them to refuse to welcome in their common shows exploiting wild animals.
Towards the end of cetacean captivity
In recent years, PETA has organized many actions in front of Marineland Antibes, including with the presence of Pamela Anderson, celebrity campaigns with Greg Guillotin and many others, and nearly 50,000 people have signed our petition for the end of reproduction of cetaceans in captivity.
In her announcements last September, Barbara Pompili said she wanted to ban the reproduction of cetaceans in captivity in dolphinariums and other marine parks as well as new animal acquisitions, but also to allow the release of animals currently prisoners. We can rejoice that the end of dolphinariums within 7 years in France has been voted, as well as the prohibition of reproduction in all zoos. However, nothing is certain about the future of cetaceans which has been the subject of much discussion.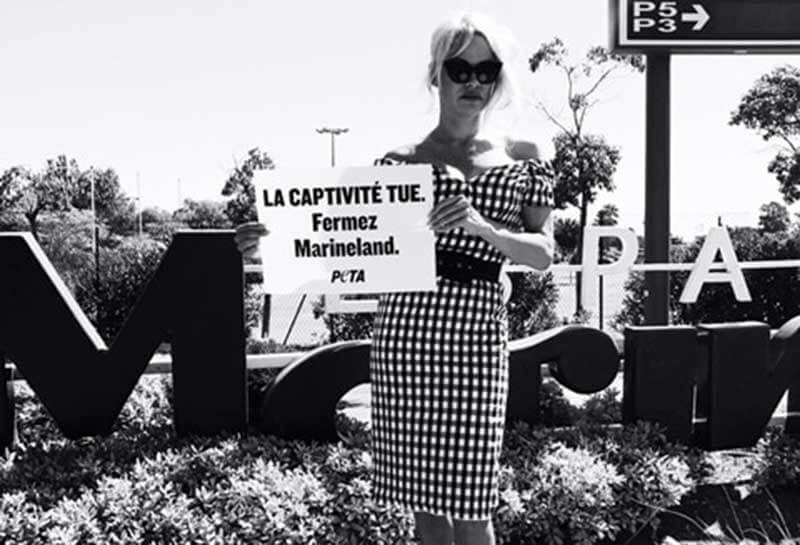 While the law was not even under discussion yet, Parc Astérix announced recently that it was closing its dolphinarium – while sending its dolphins to other operations in Europe. The outcry caused by this announcement must push the government to work quickly to establish a place where these captive animals, who have suffered for too long and are wasting away in their tiny concrete pools, can be transferred. France must bring the ambition to end the captivity of these animals so long exploited on its territory for human entertainment by sending them to sanctuaries where they can live a semblance of natural life, and not let them be ceded to other animal prisons.
Extension of the ban on fur farming to all wild animals

Following years of campaigns by animal associations, including the efforts of more than 90,000 PETA supporters and celebrities like Sophie Marceau or Marilou Berry and many others who have joined us in calling on the government to shut down fur farms, this barbaric industry which confines sensitive individuals for life in unsanitary cages and kills them in a terrifying and violent manner should soon end. key under the door.
Last September, Minister Barbara Pompili announced the government's intention to put end to mink farming by 2025 – this decision has been voted and the deadline reduced to 2 years by the deputies. However, 2 years to close the last 4 farms in France, and while the fur industry is directly involved in the spread of the new coronavirus, an unacceptable delay remains due to the risks it poses to public health.
PETA France continues to remind the public – on its site and its networks, through visual actions and publications in the press – that the fur industry is spreading diseases, and to ask the Minister for a closure immediate mink farms. Further delaying their closure is an absurd decision, which will further condemn thousands of mink to suffer and die for a product no one needs.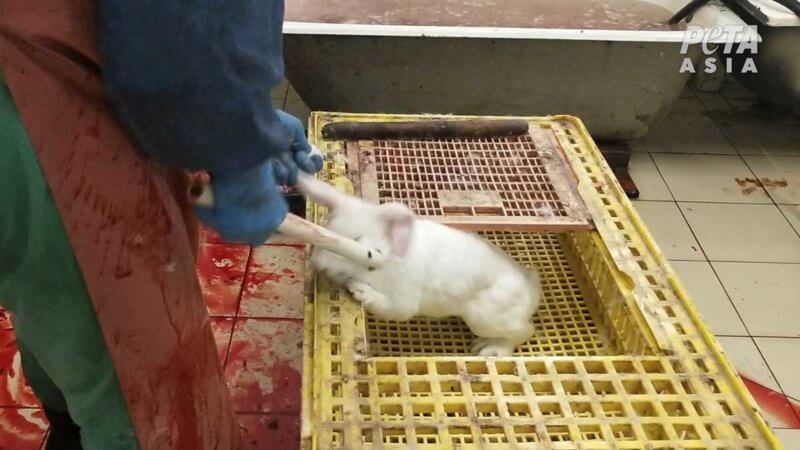 The issue of banning the production of all fur farms in France was discussed. If the closure of rabbit farms for fur and angora was not retained, it was nevertheless decided toextend the ban on fur farming to all the wild animals, in order to prevent the appearance of future fox farms, for example.
The "delocalization" of suffering has been the subject of numerous interventions, but the ban on the importation of fur has been rejected because of the free movement of goods within the European Union. Our next battle!
The end of bear watchers and wild animals on TV sets
An excellent proposal adopted by MEPs provides for an immediate ban on wild animals at events and in nightclubs, as well as on TV sets within 2 years. The end of bear and wolf trainers within 2 years has also been voted.
Strengthening the protection of companion animals
The other part of this law deals with pets and equines and aims to better prevent acts of neglect and abuse. A "knowledge certificate" will be issued to anyone acquiring an animal for the first time, covering the knowledge of the specific needs of each species.
According to the articles selected, people condemned and prohibited from keeping an animal will be listed and the ban on keeping an animal may be final. In addition, the penalties for acts of cruelty to an animal have been increased (3 years imprisonment and € 45,000 fine in the event of serious abuse, and 5 years and € 75,000 fine in the event of the animal's death), as well as those for abandoning an animal with aggravating circumstance. Finally, an article comes strengthen the criminalization of sexual abuse on animals by henceforth sanctioning the recording, possession and dissemination of zoopornographic images.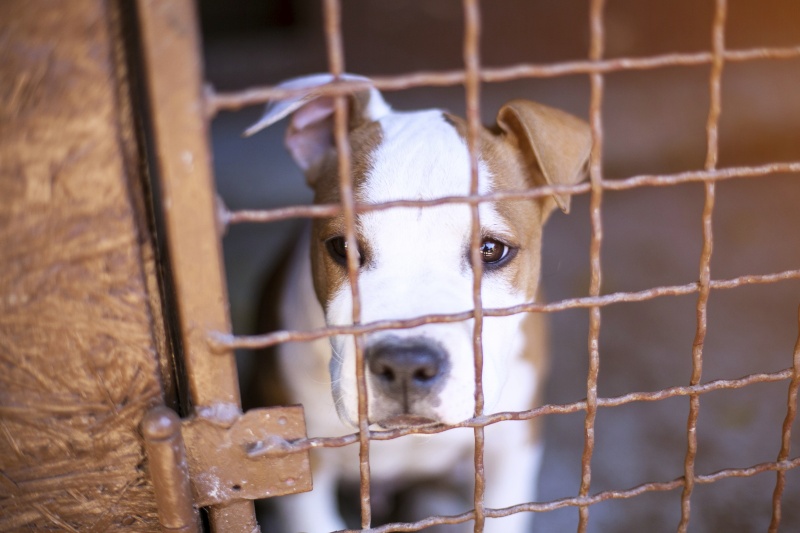 © iStock.com/Pekic
Another good news emerging from this bill is theban on pony carousels, those cruel attractions where ponies are tied up all day long, sometimes without water or protection from the elements, in order to serve as entertainment for children.
Finally, we applaud the decision to ban the sale of dogs and cats in pet stores, a measure requested for years by animal rights associations. While 80% of pet purchases are made online, without real control, this decision should first encourage individuals to sterilize their animals to avoid litters. The limitation of online sales has also been written into law, reserving it for shelters and professionals.
More than 100,000 dogs and cats are abandoned each year in France, making our country the European champion. By sterilizing our pets and choosing to always resort to adoption and never buy animals from pet stores or breeders, each of us can work for a world where every animal will have a loving home. and stable.
***
Like the vast majority of French people who were impatiently awaiting these legislative advances in favor of animals, we now have our eyes riveted on the Senate and are not slackening our efforts to ensure that this text succeeds.
Join the fight to help animals still exploited, subscribe to our newsletter and join our activist network: