For animals in distress, the worst of winter may be yet to come. Falling temperatures, ice, snow and rain will soon leave many neglected dogs in Romania soaked and chilled as they struggle to survive the long frosty nights.
Right now, determined field teams, supported by PETA's International Compassionate Fund, are providing shelter, food, bedding and other essentials to as many animals as they can, thus improving the lives of isolated animals and offering them a little respite from the elements.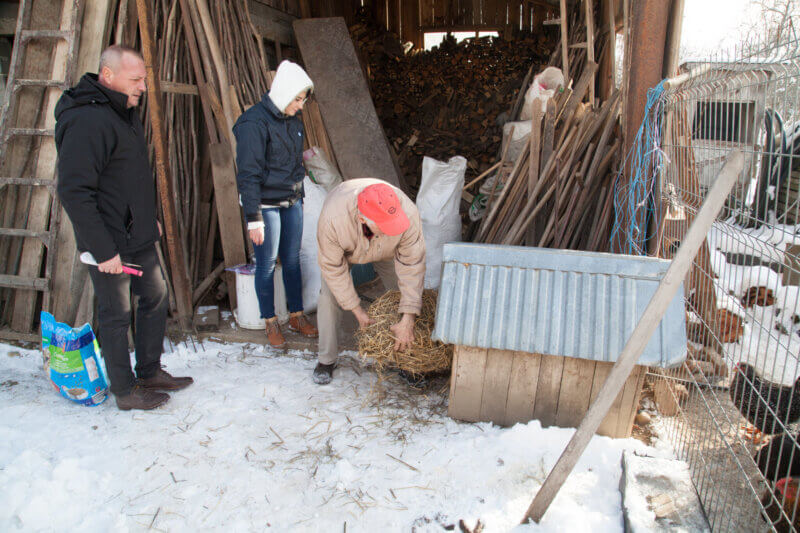 In Romania, more than 600,000 dogs and thousands of cats live on the streets. This is more than in any other European country. Many dogs that have owners are still forced to live outdoors, even when the weather conditions are very bad.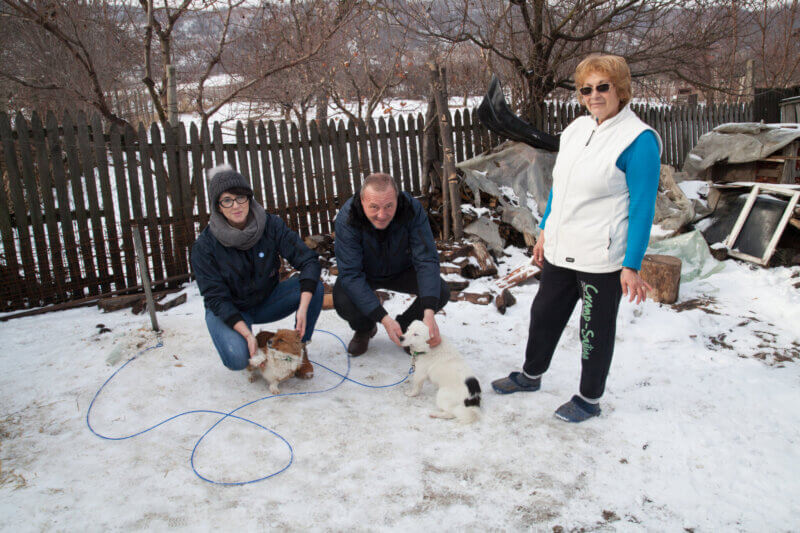 Sometimes the information provided by PETA Germany and its Romanian partner Eduxanima is enough to entice owners to bring the animals into the house with the rest of the family. But when that doesn't work, the team goes out of their way to improve the animals' living conditions by providing doghouses, light tethers to replace heavy chains, food, and medical care.
What you can do to help dogs and cats
Sign our petition calling on the Romanian authorities to end the slaughter of homeless animals:
If you can, help ensure teams have the resources to reach more animals by making a generous donation to PETA's International Compassion Fund now.