This is news that brings joy to all animal advocates: New Zealand is going to end its live animal export trade.
The country, which currently sends nearly 3 million live farm animals each year on horrific journeys around the world to serve as "breeding stock", will phase out the practice over the next two years. According to the media, the New Zealand government delivered a letter to the Chinese embassy on March 31 announcing the end of this trade.
Tragedy after tragedy
Over the years, PETA Australia has written to the New Zealand government on several occasions asking it to ban the export of live animals. Just last month, the association sent a letter when a blockade of the Suez Canal trapped at least 20 ships carrying cows and sheep, endangering the lives of hundreds of thousands of animals.
Countless surveys have shown the appalling conditions in which animals spend weeks traveling at sea, enduring seasickness, overcrowding and exposure to all manner of weather conditions.
Animals exported alive continue to suffer and die
The European Union exports millions of live animals each year to Turkey, the Middle East and North Africa for slaughter and fattening. When they leave European territory, the slightly better legal protections afforded them there are abandoned, and when they reach their destination, in many cases, they experience even worse suffering and death than they would experience here.
Animals are tossed about in rough seas, trampled by their companions, suffocated by their own droppings, and dying of dehydration, hunger and disease aboard these ships. They continue to endure grueling journeys – and face unacceptable risks – only to be killed in conditions that would be illegal in France.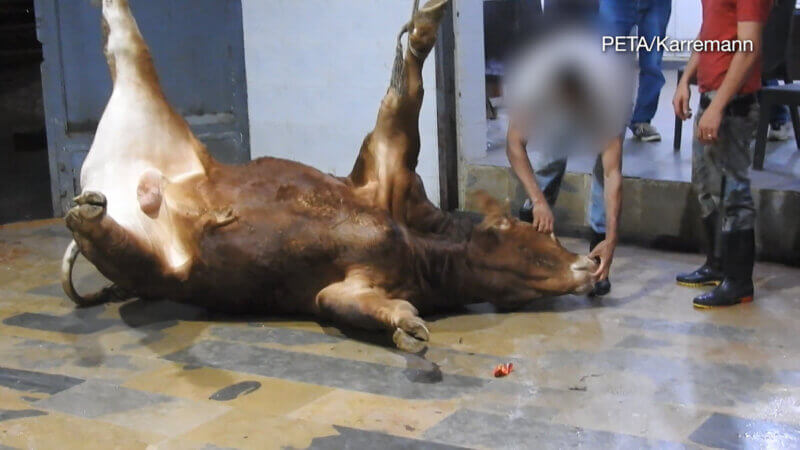 Act now for the animals of Europe
The New Zealand government has made a historic and compassionate decision. With this measure, the country has said "no" to sending millions of animals on horrific journeys marked by injury, dehydration, starvation, disease and death.
The European Union cannot do less well than New Zealand. Join us in calling on the European Commission to ban the export of live animals and finally end this sickening and dangerous trade: